Shy Chair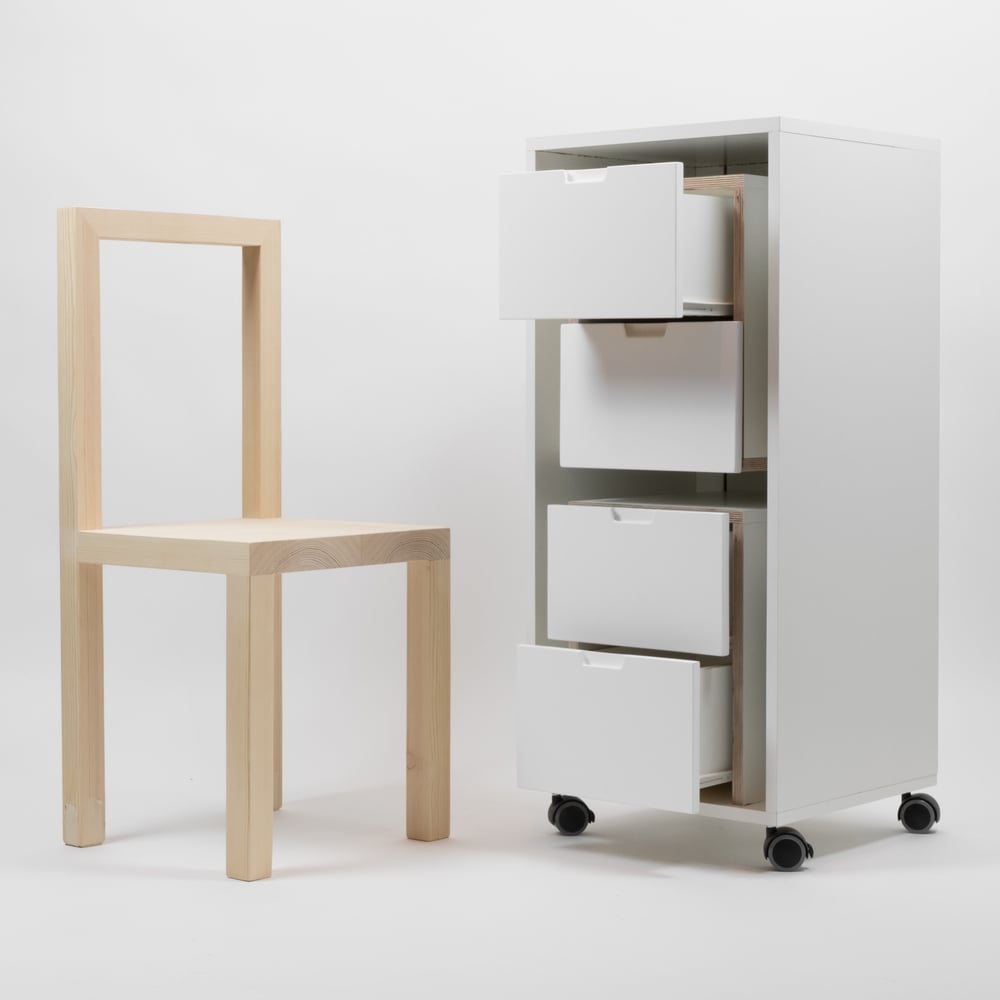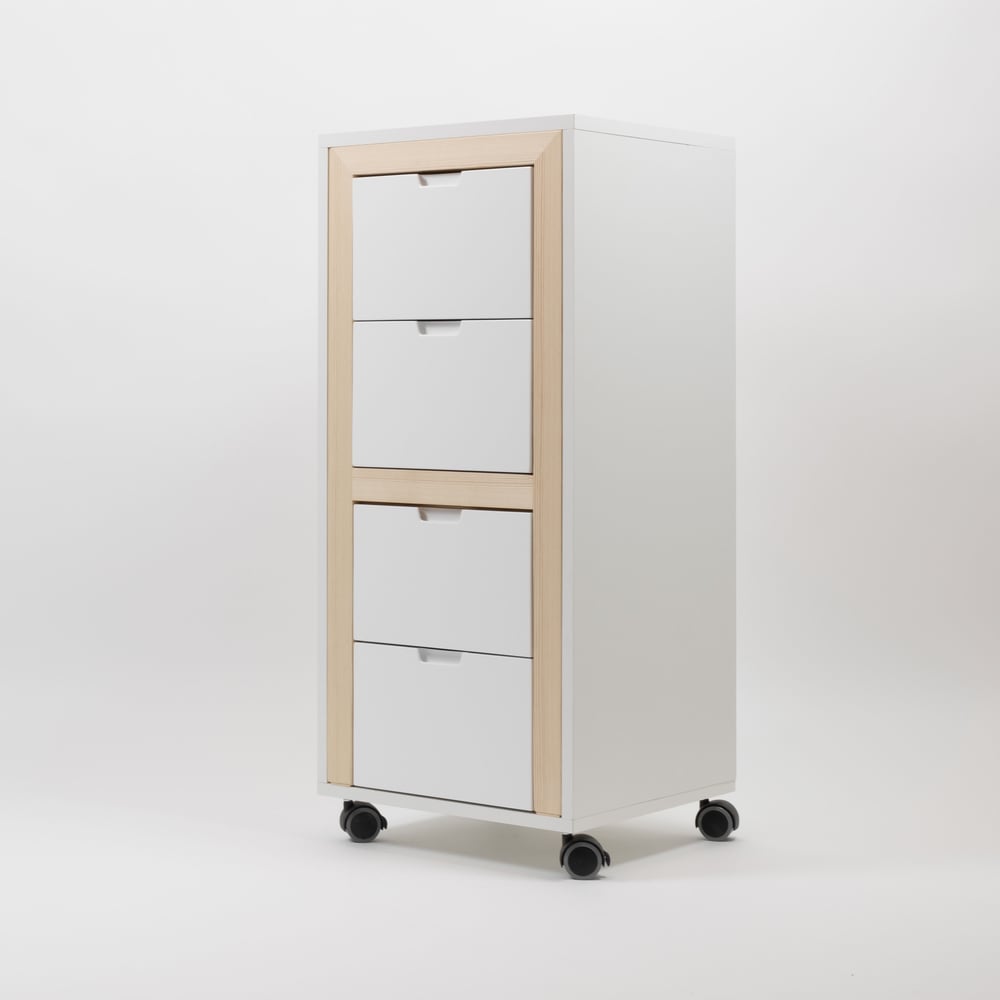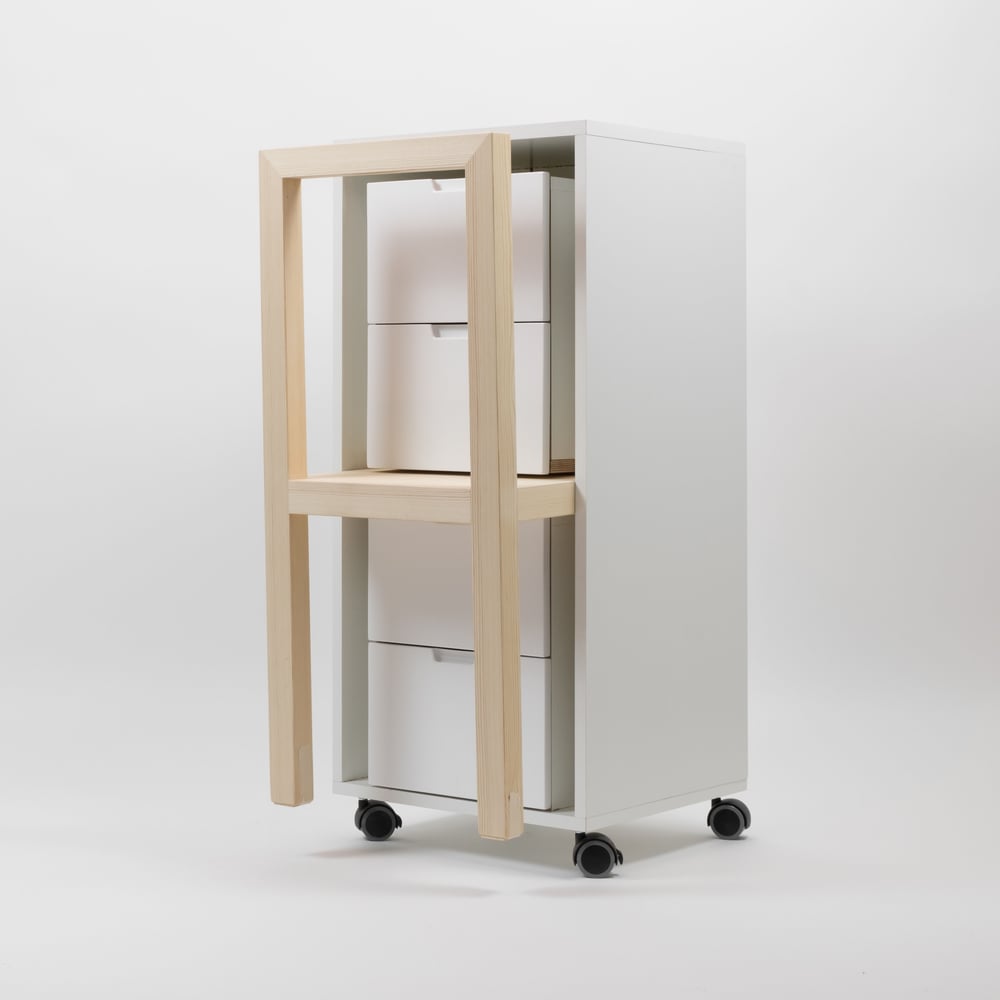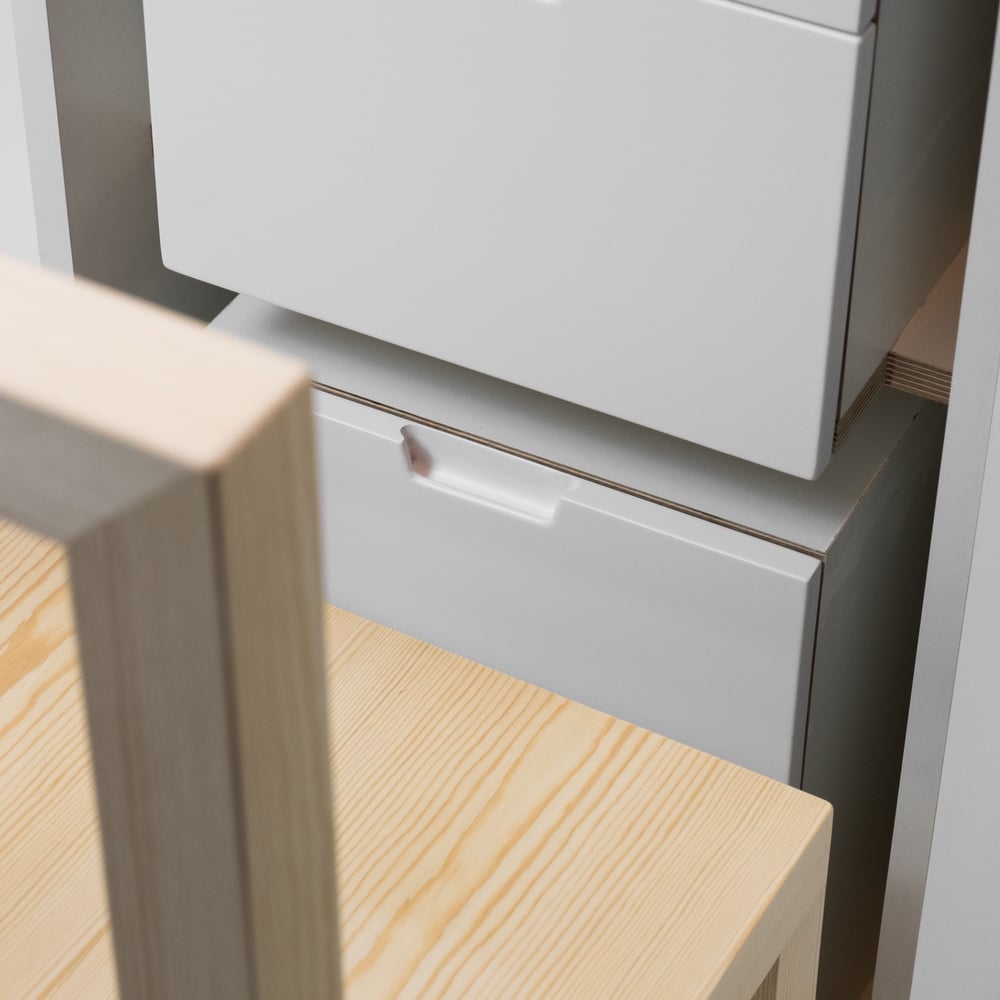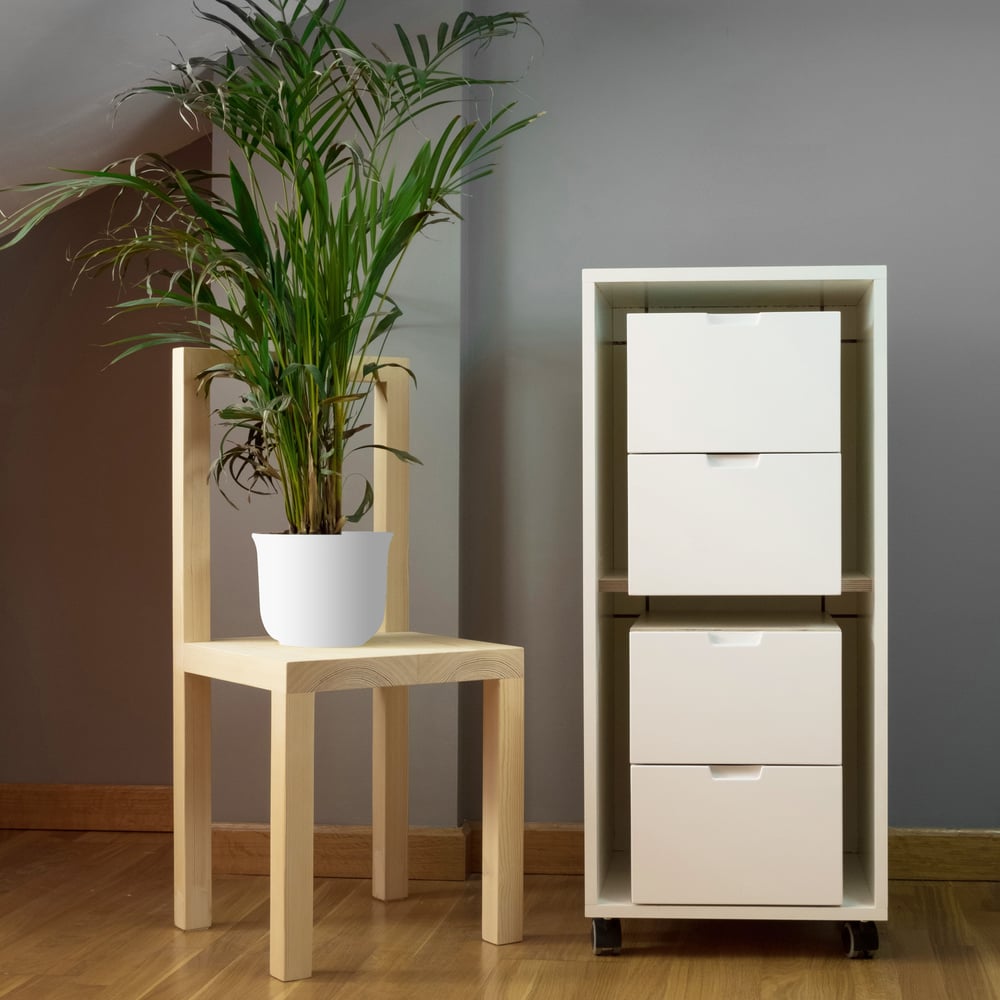 (ENG)
Shy is a piece of furniture that conceals its charms: it is a chest of drawers that hides a chair inside.
Shy is a perfect space saver for offices and bedrooms, where an extra chair would be needed occasionally. When no longer required the chair can be tucked away into the drawer again. The laborious study of the dimensions and the drawer mechanism makes the chair perfectly like a piece of puzzle and remain completely unnoticed.
Materials: Melamine chest of drawers and birch plywood. Solid pine chair.
Project funded by the VEGAP Welfare and Cultural Fund.
Dimensions: 44x40x101 cm (17x15x40'' approx.)
Special introductory promotion, free shipping cost worldwide.
(ESP)
Shy es un mueble que oculta todos sus encantos: es una cómoda que esconde una silla en el interior.
Shy es un ahorrador de espacio perfecto para oficinas y dormitorios, donde de vez en cuando se necesita una silla auxiliar. Cuando ya no es necesario, la silla puede volver a colocarse en el cajón. El estudio laborioso de las dimensiones y el mecanismo del cajón hacen que la silla se asemeje perfectamente a una pieza de rompecabezas y pase completamente desapercibida.
Materiales: Cajonera de melamina y contrachapado de abedul. Silla de pino macizo.
Dimensiones: : 44x40x101 cm (17x15x40'' approx.)
Proyecto financiado por el Fondo Asistencial y Cultural VEGAP
Promoción de lanzamiento, gastos de envío gratis en todo el mundo.