PinPres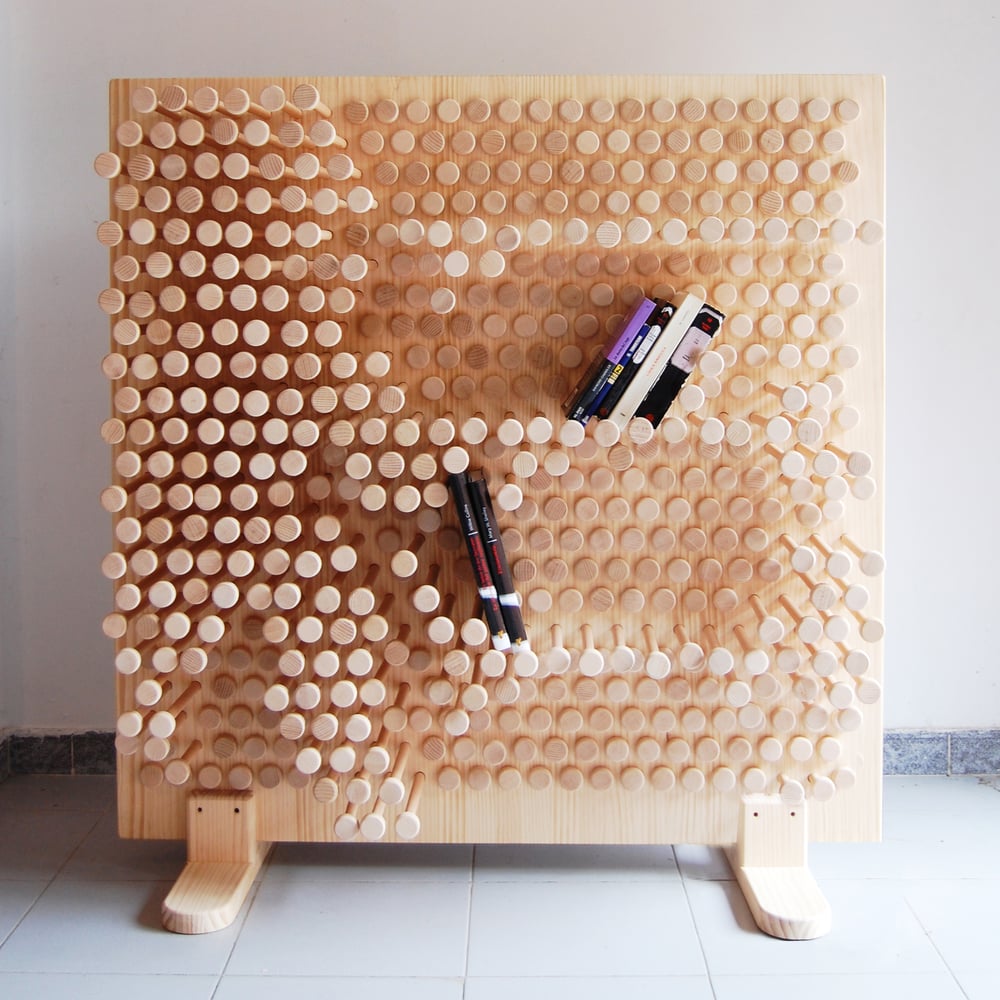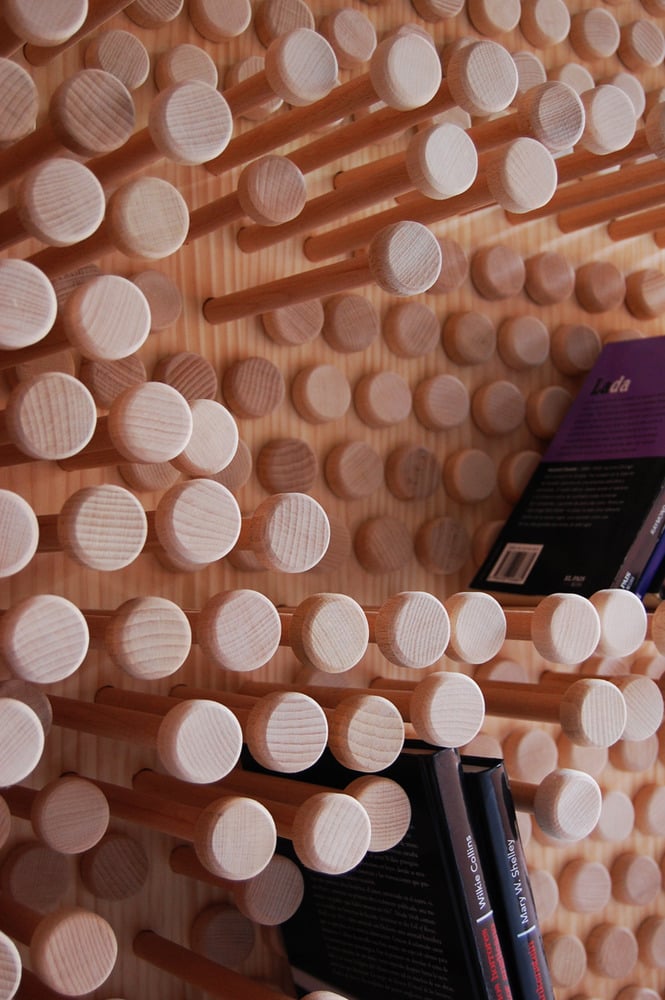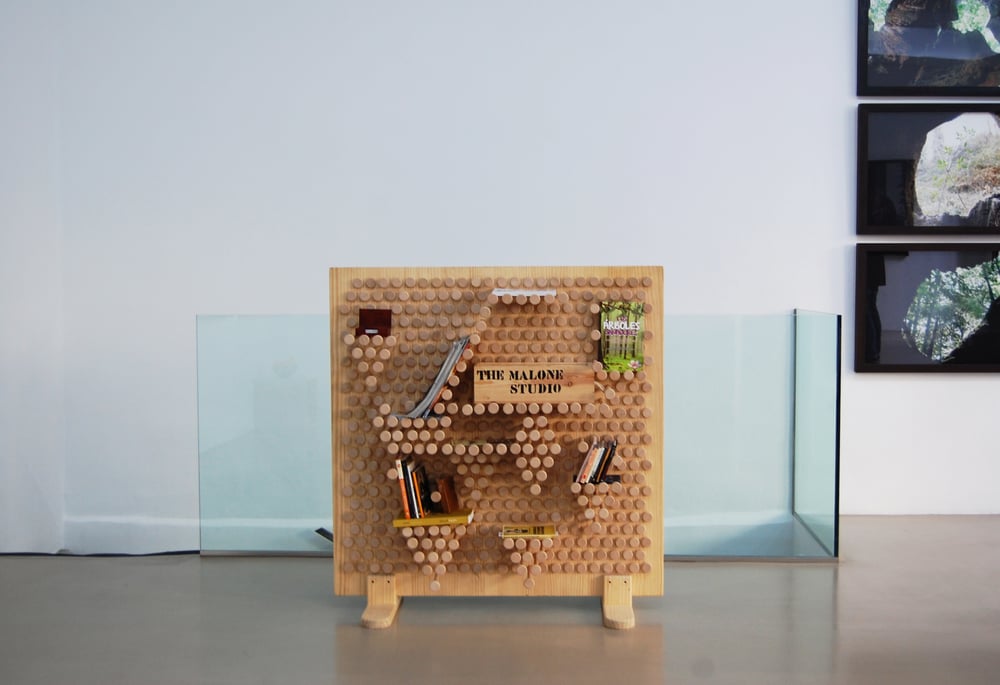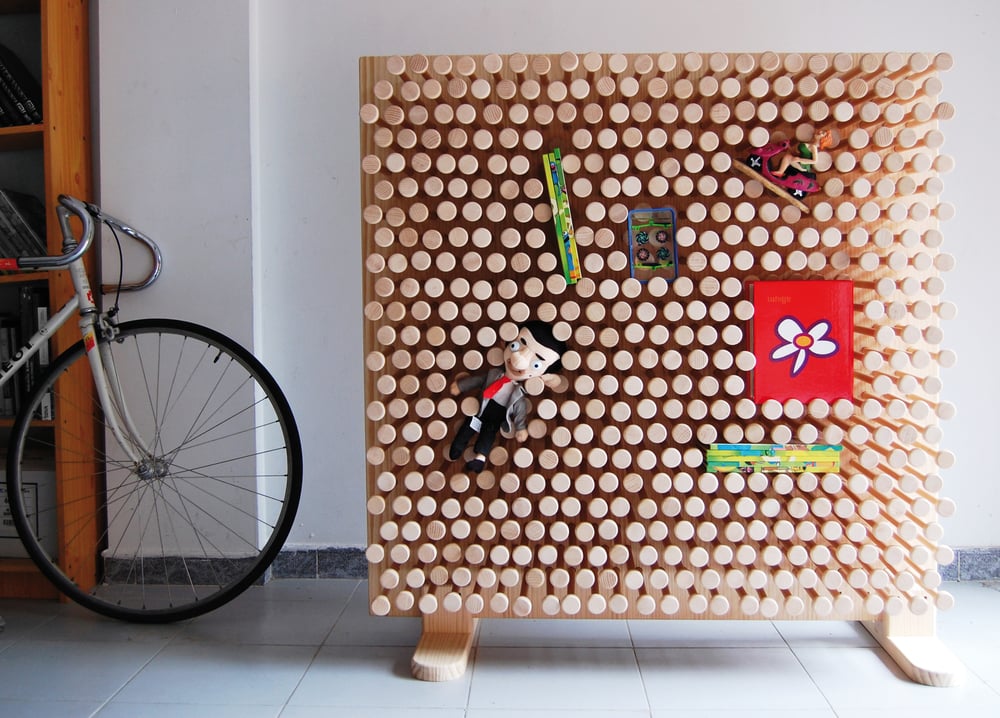 (100 x 47 x 105 cm)
(39x18,5x41 '' aprox.)
Wouldn't it be nice to live in a world that adapted to our whims at the snap of a finger? Alas, such luxuries may only be dreams, but the ingenious PinPres shelf comes pretty close. The shelf is constructed of finely chiselled, locally forested beech wood pegs that can be arranged in any which way to fit any shelving needs—books, decorations, eyeglasses, cell phone. Just think of it as interactive storage art, art that is designed just for you. Its the only shelf that makes cleaning fun.
There are various materials options for your PinPres:
- Main body can be of natural pine or white lackquered MDF.
- Pins can be of natural beechwood, or stained by immersion in one of the 4 colors.
100% Handmade
Pin Pres with custom dimensions can be produced on request to fit your specific requirements (pricing may vary).
Delivery time approx. 15-30 days.
Worldwide shipping. Shipping cost included.
+ info:
www.pin-pres.com
¿No sería agradable vivir en un mundo que se adapta a nuestros caprichos con el chasquido de un dedo? Por desgracia, tales lujos solo pueden ser sueños, pero el ingenioso estante PinPres se acerca bastante. El estante está construido con Pins de madera de haya local finamente cinceladas, que se pueden colocar de cualquier manera para adaptarse a cualquier necesidad: libros, decoraciones, gafas, teléfono. Piense en el mueble como arte de almacenamiento interactivo, es decir, diseñado solo para usted. Es el único estante que hace que la limpieza sea una experiencia divertida.
Hay varias opciones de materiales para su PinPres:
- El cuerpo principal puede ser de madera de pino natural, o DM blanco lacado.
- Los pasadores pueden ser de haya natural o teñidos por inmersión en uno de los 3 colores disponibles.
100% hecho a mano
Pin Pres se puede producir bajo pedido con dimensiones personalizadas para adaptarse a tu proyecto específico (los precios pueden variar).
Tiempo de entrega aprox. 15-30 días.
Envío a nivel mundial. Gastos de envío incluidos.