PinPres Wall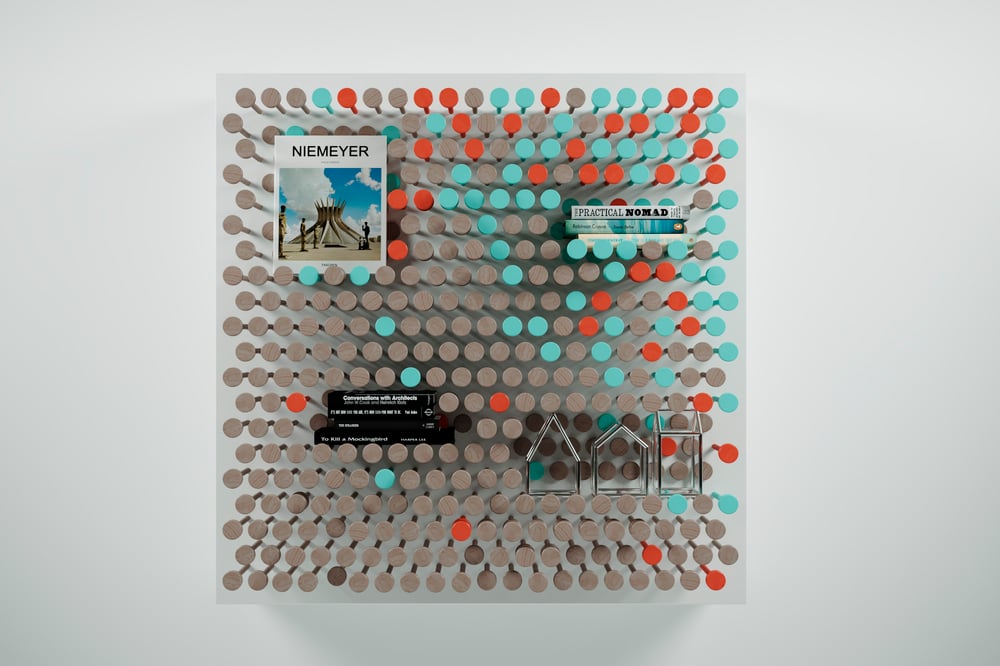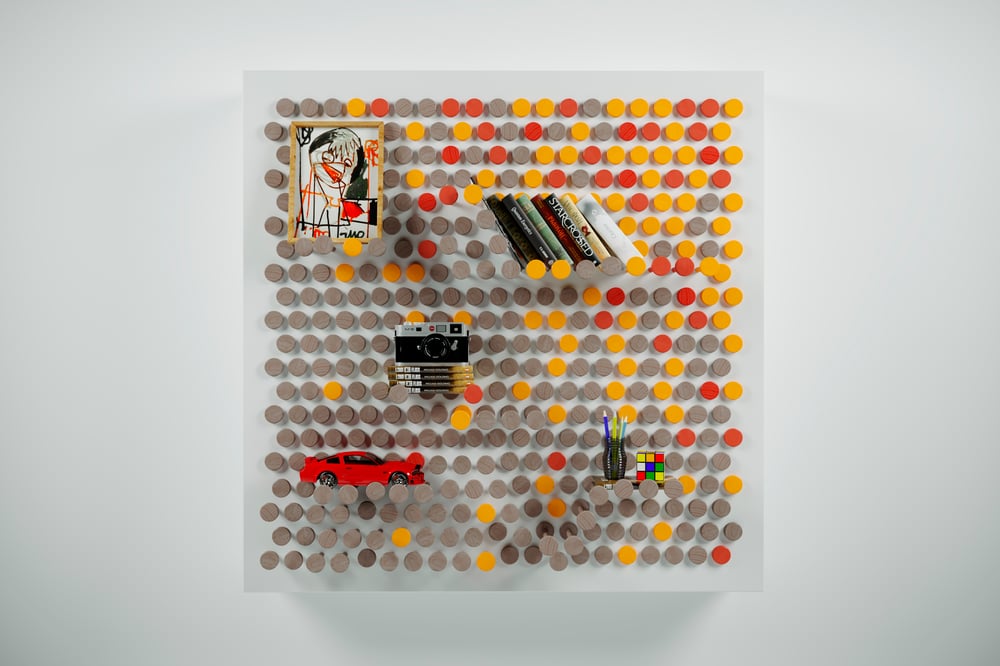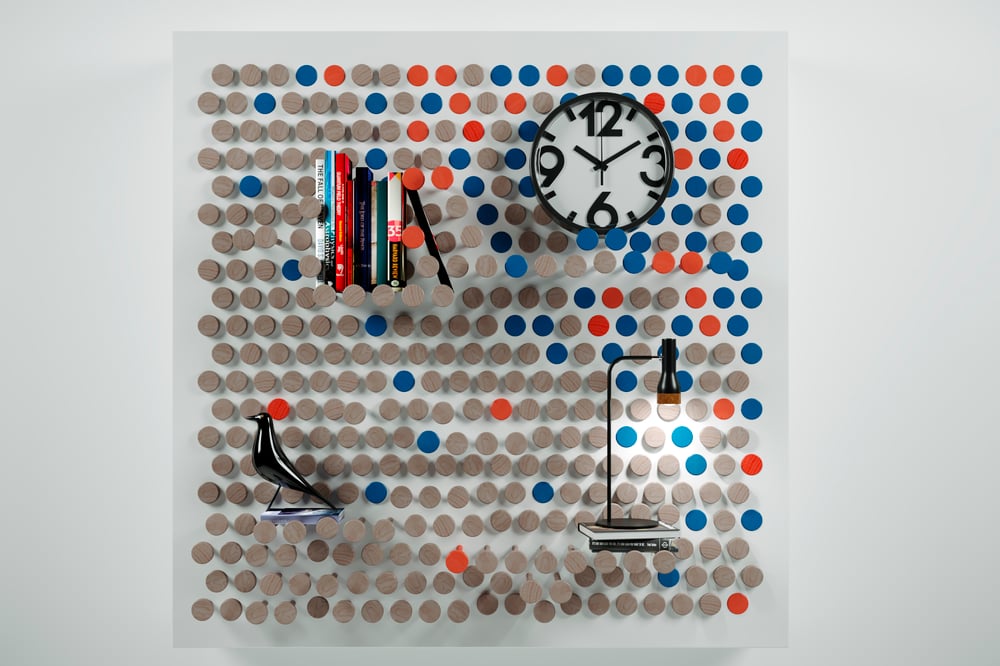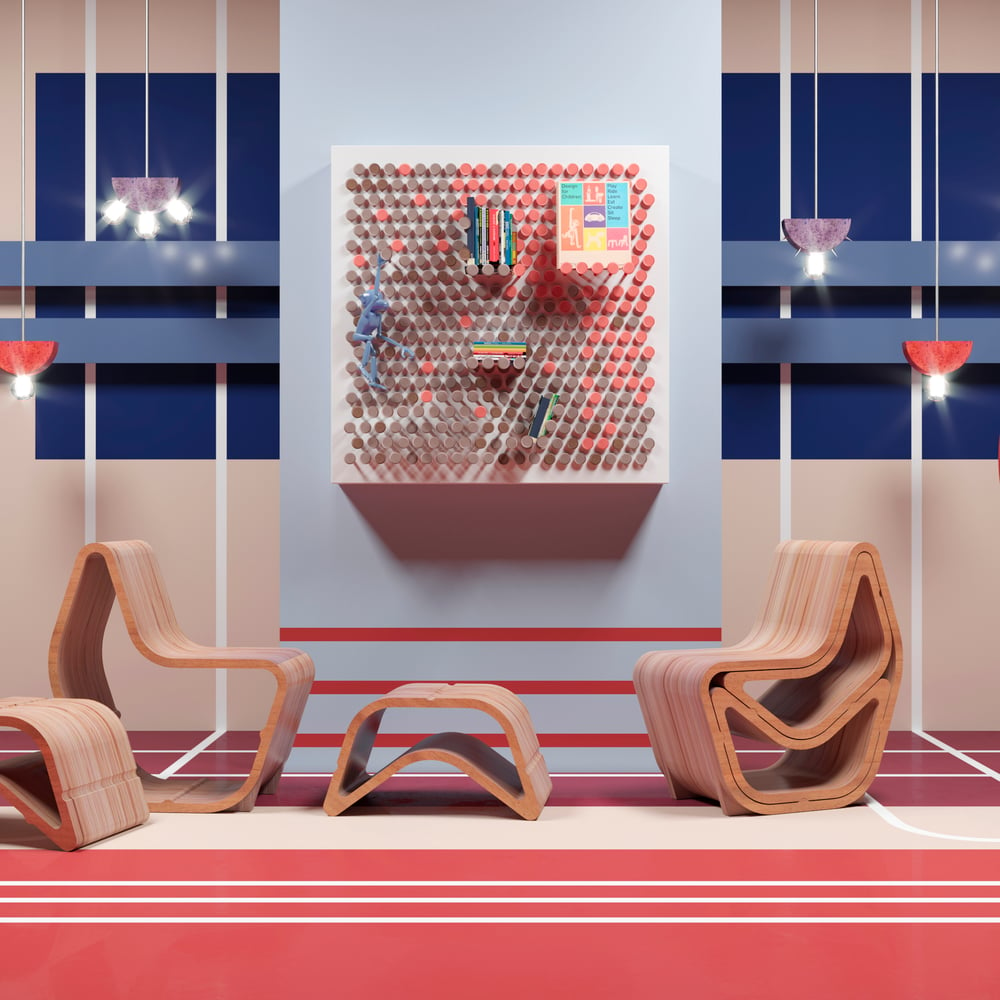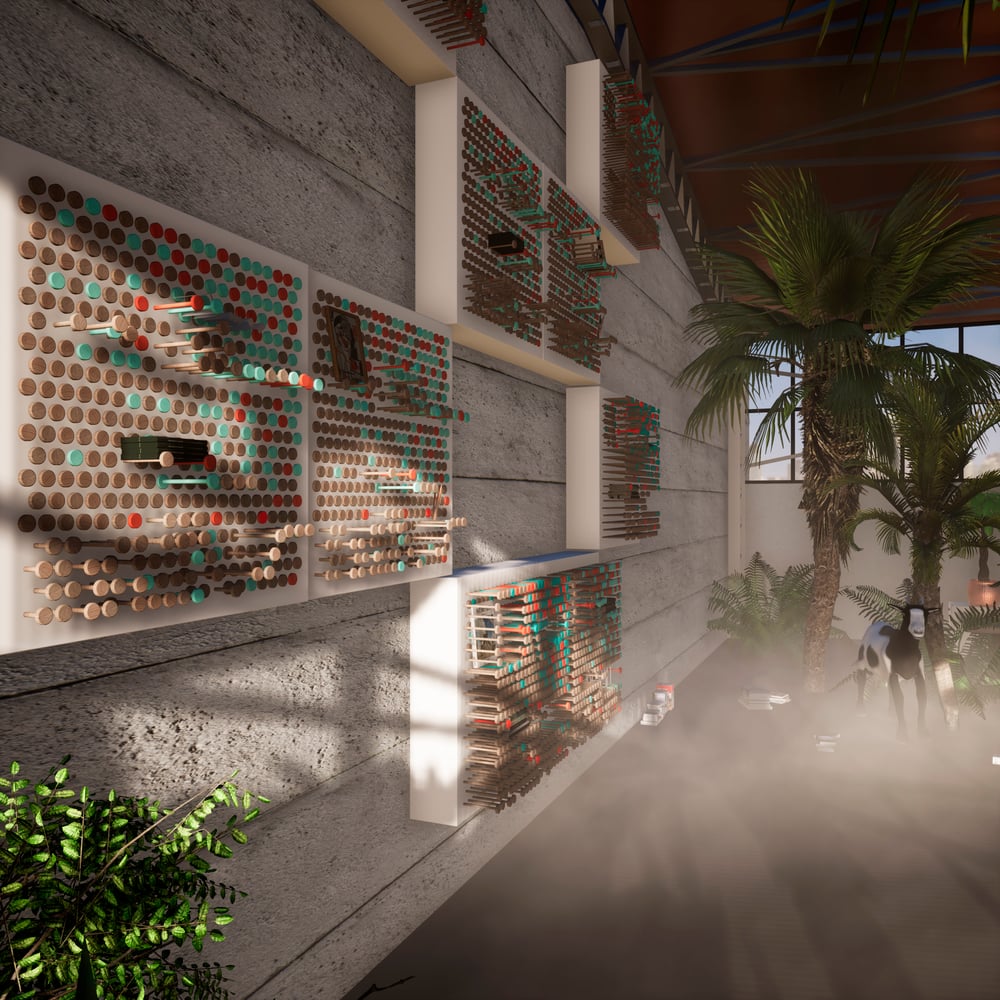 (ES)
PinPres Wall fullfils a childhood dream of living in a world that adapts to our whims at the snap of a finger. It features 400 movable pins that transform custom shelving into striking 3D compositions that pay homage to Victor Vasarely, the great master of Op-Art. Each PinPres is a unique piece with its own unrepeatable pattern of wood and colors.
Delivery time approx. 15-30 days.
Worldwide shipping. Shipping cost included.
Dimensions: 100 x 36 x 100 cm (39'' x 14'' x 39'' approx.)
Materials: lacquered DM and pins in sustainable beech wood and stained with harmless inks.
Designed and produced in Spain.
(ES)
Intentando hacer realidad los sueños de la infancia de vivir en un mundo que se adapte al movimiento de tus manos, llega PinPres Wall. La pieza continua el homenaje a los genios del Op-Art, está vez, Victor Vasarely. 400 cilindros que se acercan y alejan creando cada día una composición única que no se volverá a repetir. El color y la textura de la madera juegan también un papel esencial contribuyendo a crear una pieza exclusiva de diseño de autor.
Dimensiones: 100 x 36 x 100 cm
Materiales: DM lacado y pins de madera de haya sostenible y tintada con tintas inocuas.
Tiempo de entrega aprox. 15-30 días.
Envío a nivel mundial. Gastos de envío incluidos.