Nomino Wall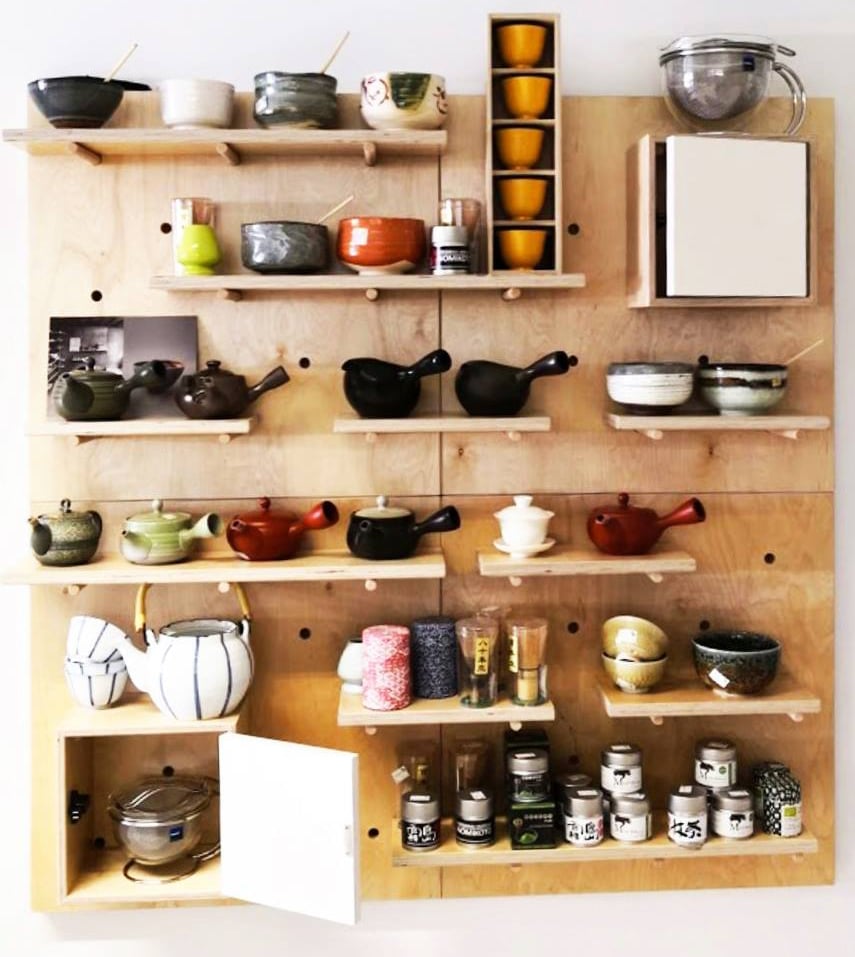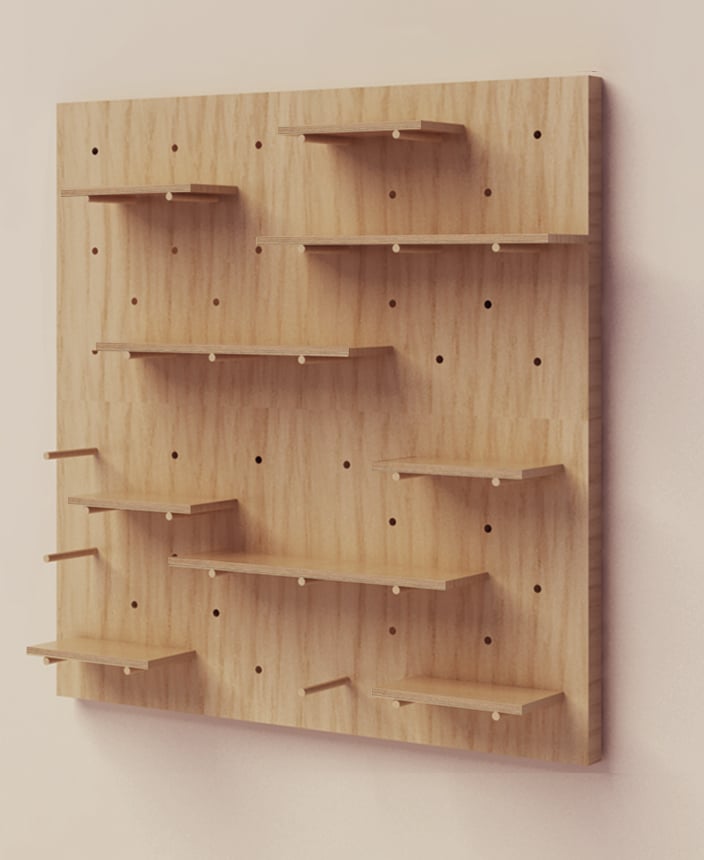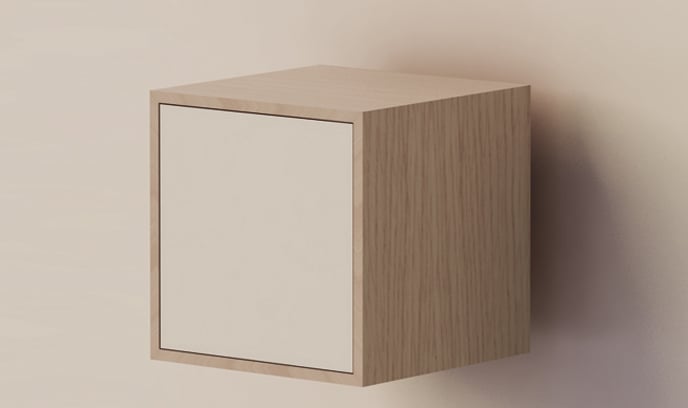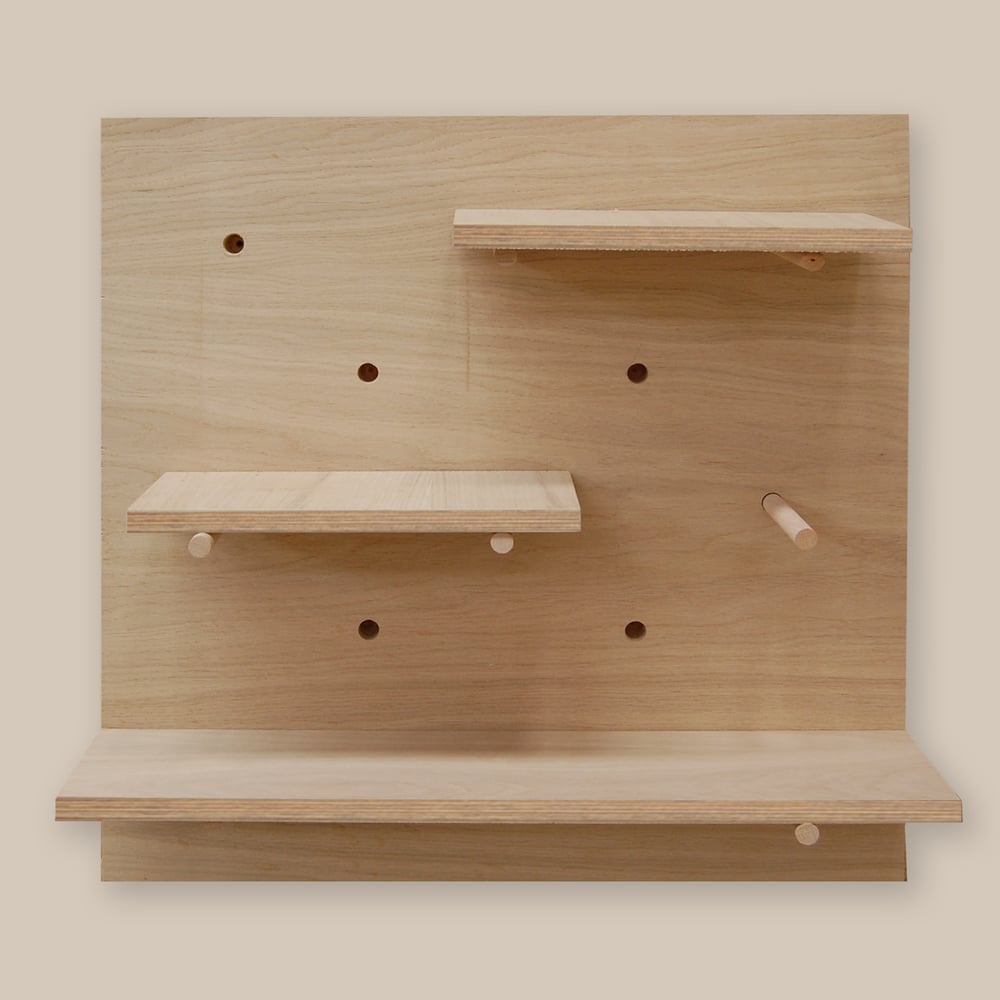 (EN)
Nomino Wall is a versatile and modular storage system that adapts to any room, making it suitable for living rooms, bedrooms, kitchens, offices, etc ...
In the simplicity of Nomino is the success because this wall covering system can grow and become more complex according to the needs of each user. It allows in a minimal space without subtracting floorspace to the room, provide a storage that grows in customizable height, which can give you the desired density and perceptually it's of great interest to provide texture and pattern to vertical surfaces, saving us from the monotony and endowing the walls of maximum functionality with the minimum amount of material and resources.
Each set contains:
- 4 panels 60x60 cm
- 4 shelves 60x14 cm
- 8 shelves 30x14 cm
- 30 sticks 18 cm
Material:
- Birch plywood and beech sticks
Designed and produced in Spain.
(ES)
Nómino Wall es un sistema modular de almacenaje que por su versatilidad se adapta a cualquier habitación, siendo apto para salas de estar, dormitorios, cocinas, despachos, etc...
En la simplicidad de Nómino radica su éxito ya que este sistema de cubrición de paredes puede crecer y hacerse más complejo de acuerdo a las necesidades de cada usuario. Permite en un espacio mínimo y sin restar apenas superficie útil a la habitación, aportar un almacenaje en altura personalizable, al que se le puede dar la densidad deseada y que perceptivamente resulta de gran interés al proporcionar una textura y un patrón a las superficies verticales, salvándonos de la monotonía y dotando a las paredes de la máxima funcionalidad con la mínima cantidad de material y recursos.
Cada pack contiene:
- 4 paneles de 60x60 cm
- 4 estantes de 60x14 cm
- 8 estantes de 30x14 cm
- 30 palitos de 18 cm
Material:
- Madera de abedul contrachapada y palos de haya maciza.
Diseñado y fabricado en España.