King of pop matryoshka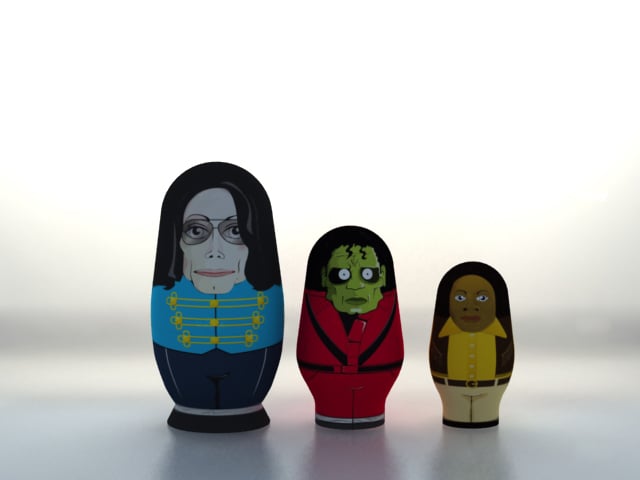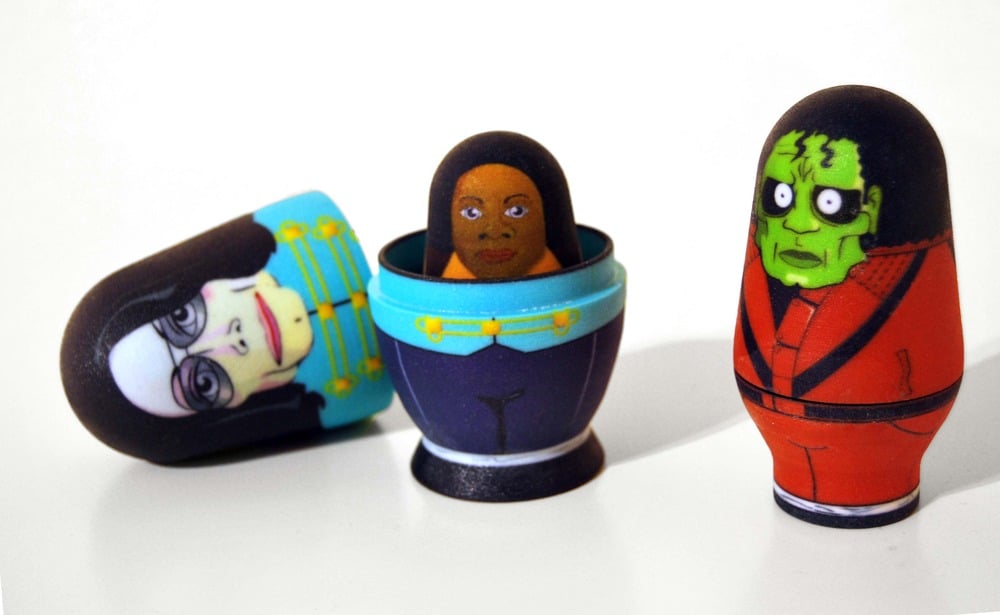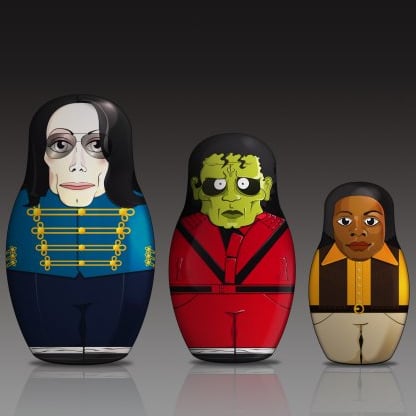 Designed as traditional matryoshka dolls (which have smaller versions hidden inside progressively getting smaller as you go through the layers), King of Pop chronicles different iconic looks that Michael Jackson had throughout his career.
OOO My Design's King of Pop starts off with a layer depicting a pale-skinned Michael that resembles the look he carried at the end of his career. The next layers include an homage to his famous thriller music video, and the look that he started with when he first hit the music scene with the Jackson 5.
These three figures represent the major life stages of one of the worlds most well-known pop stars. Michael Jackson truly was the King of Pop.