STARS EXPLOSION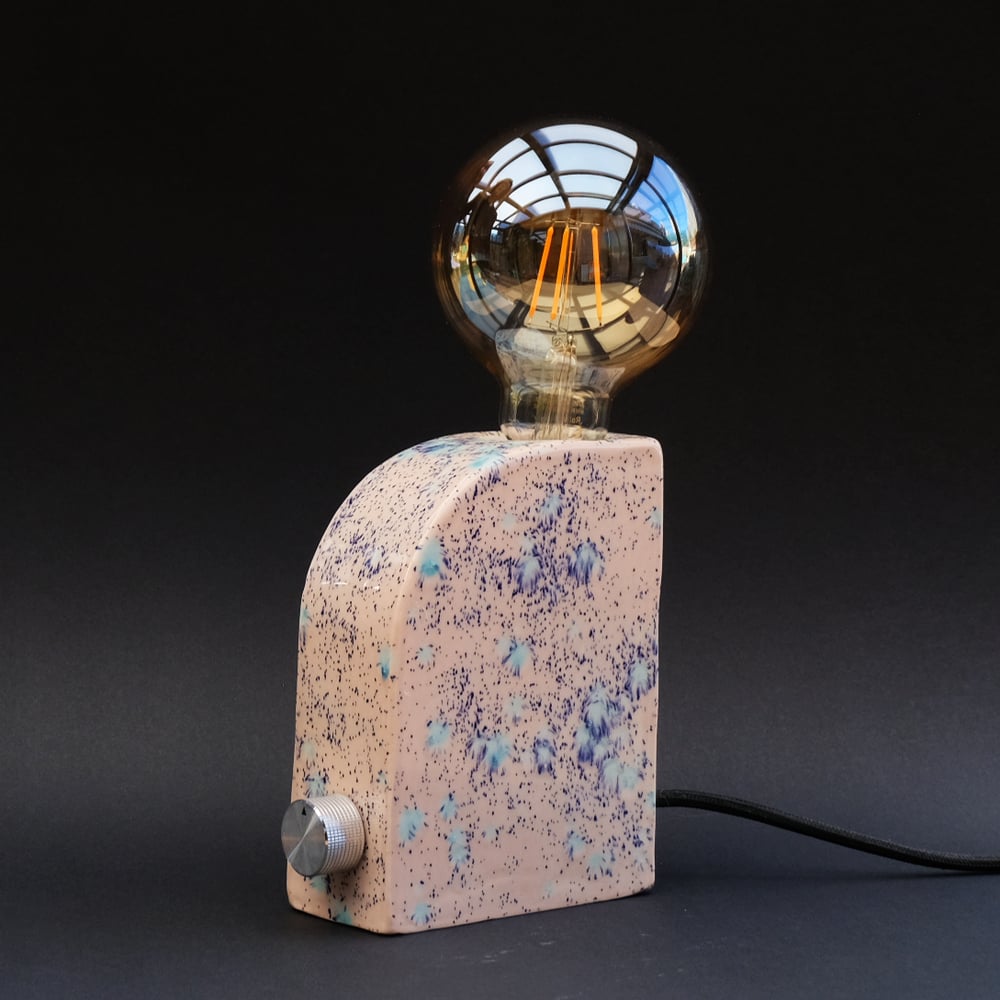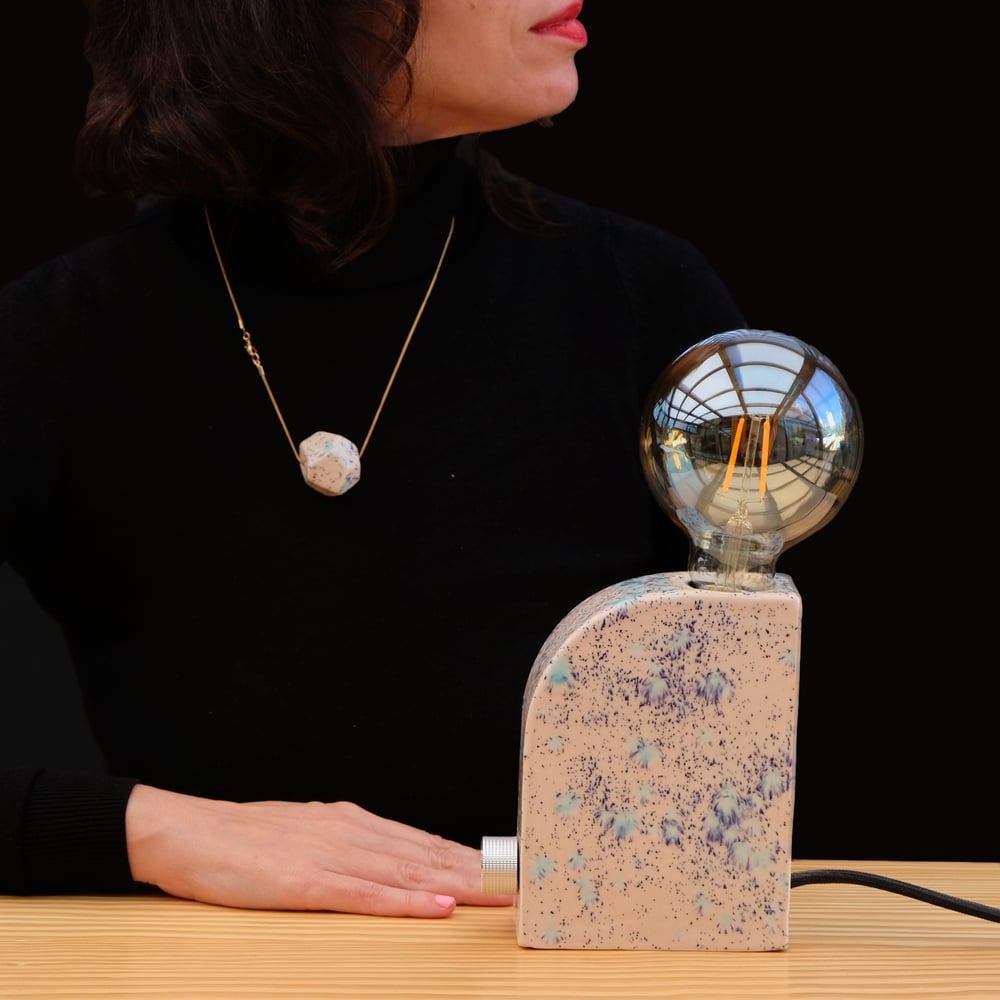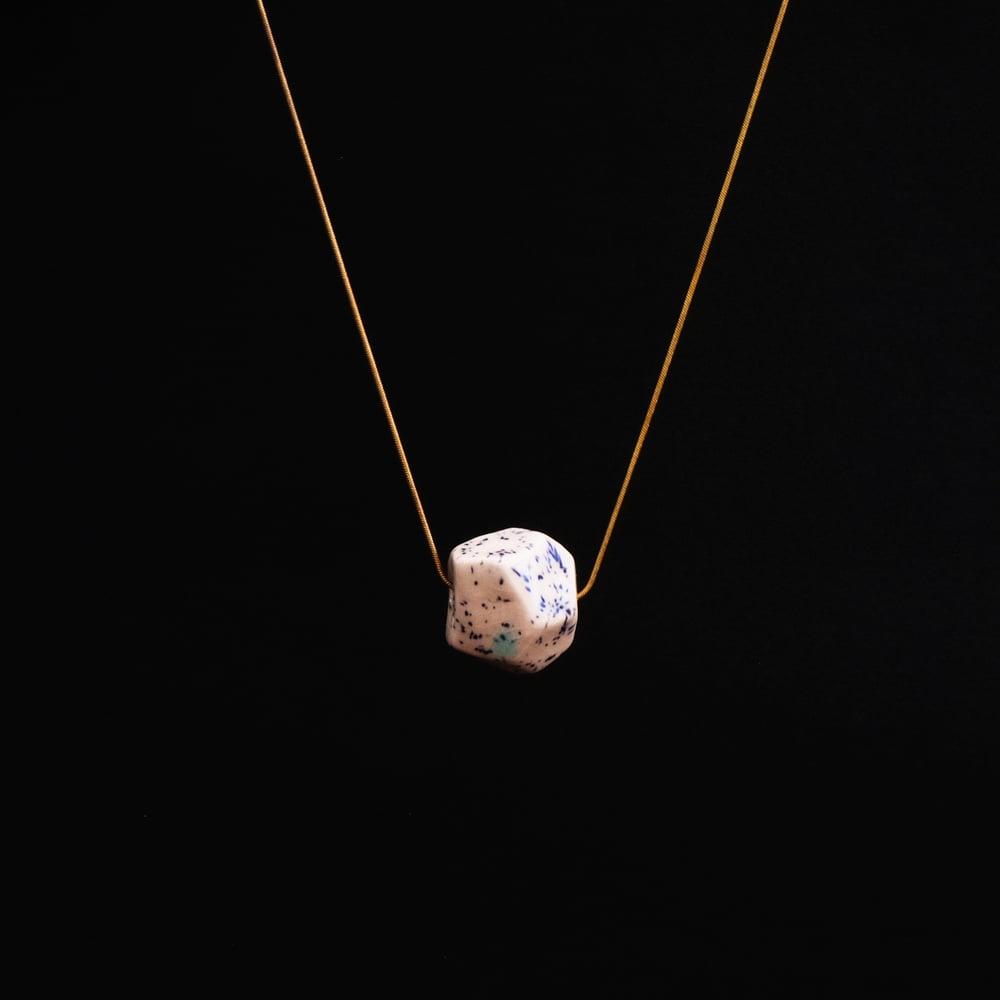 [EN]
As if it were the work of Theo van Doesburg, the textures and colors extend beyond the limits of the object to form parts of the people. With this intention of a total work of art we have created a lamp and a necklace combined with it.
Explosion of stars on a pink background that illuminate our home and decorate our body. Each brushstroke is different which make them unique.
Glazed earthenware with lead-free enamels and recycled crystals.
DIMMABLE LAMP:
16x12x5,5 cm aprox. without bulb.
1,50 meter textile cable.
Bulb included.
NECKLACE:
Chain Length: 47 cm.
Ceramic piece: 3x3 cm.
[ES]
Como si de la obra de Theo van Doesburg se tratara, las texturas y colores se extienden más allá de los límites del objeto para formar partes de las personas. Con esta intención de obra de arte total hemos creado una lámpara y un collar conjuntado con ella.
Explosión de estrellas sobre un fondo rosado que iluminan nuestro hogar y decoran nuestro cuerpo. Cada pincelada es diferente, lo que les convierte en piezas únicas.
Loza vidriada con esmaltes sin plomo y cristales reciclados.
LÁMPARA:
16x12x5,5 cm aprox. sin bombilla.
Cable textil de 1,50metros.
Bombilla incluida.
COLLAR:
Largo de cadena: 47 cm.
Pieza cerámica: 3x3 cm.