Cassette lamp XXL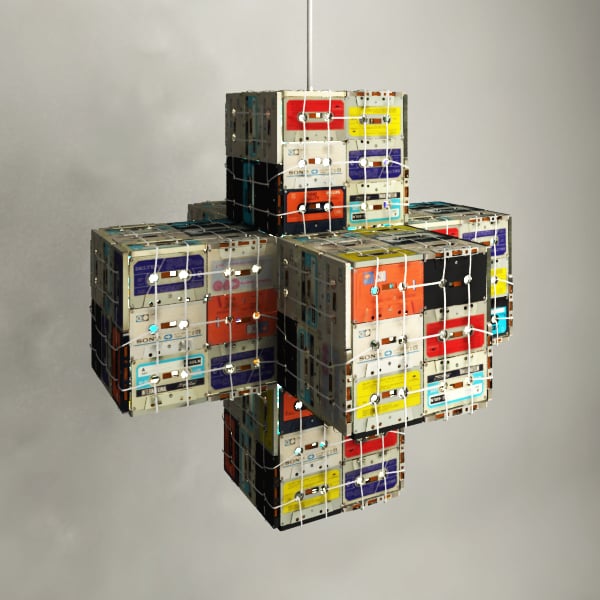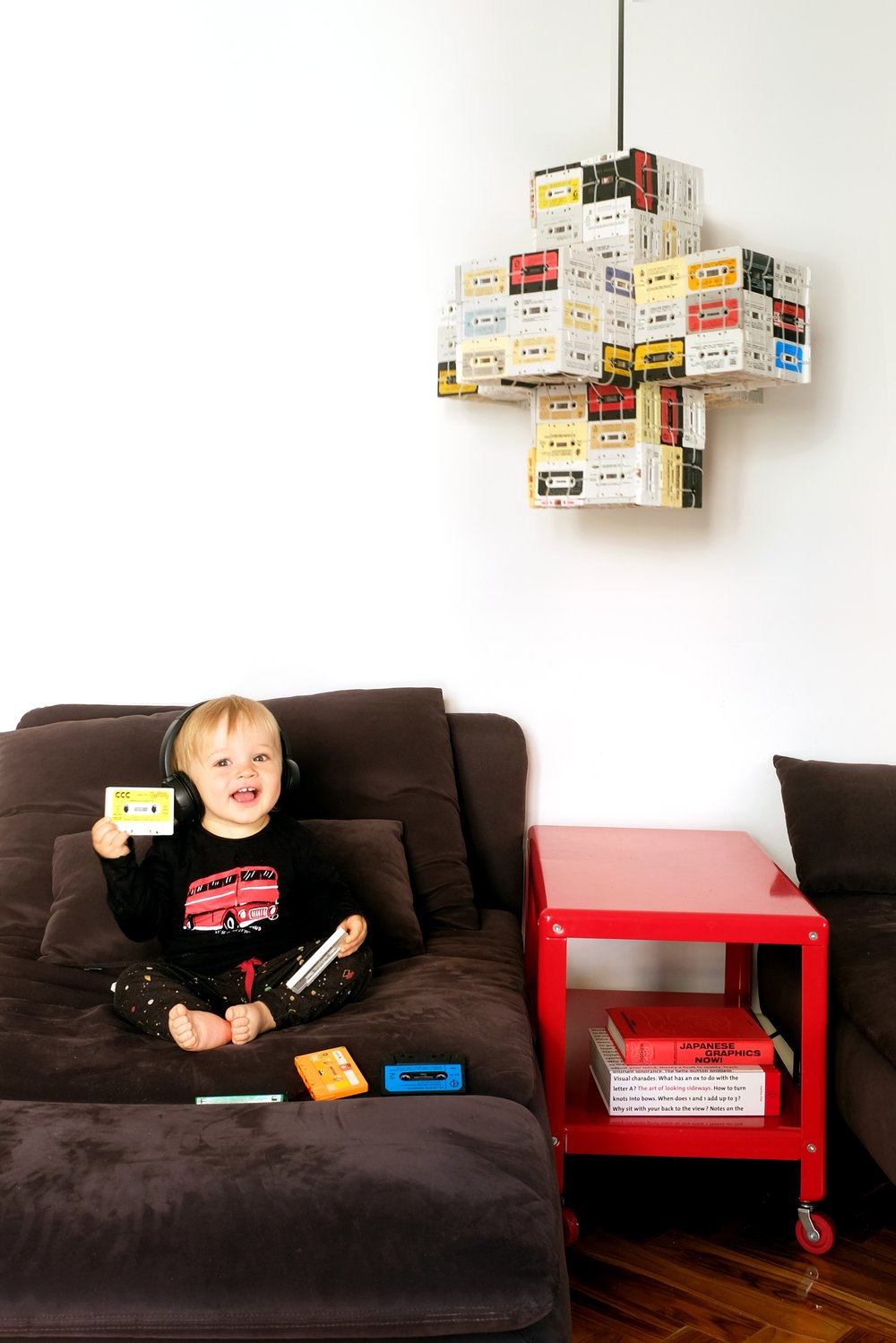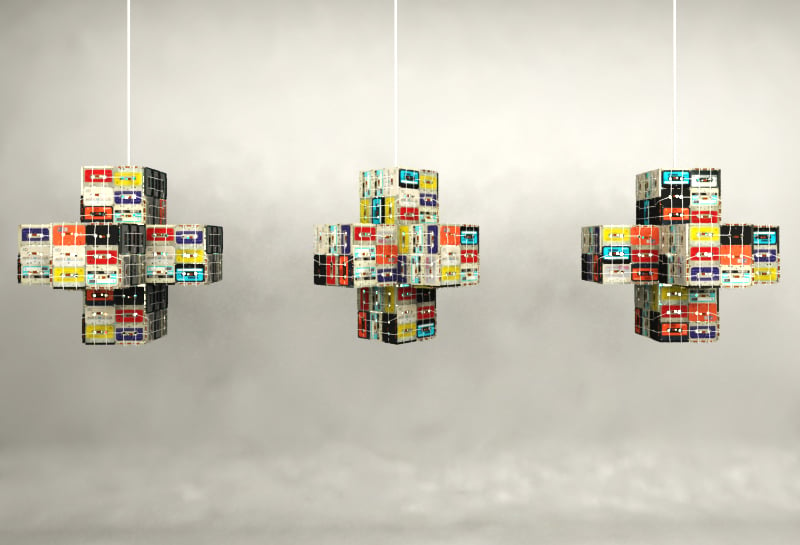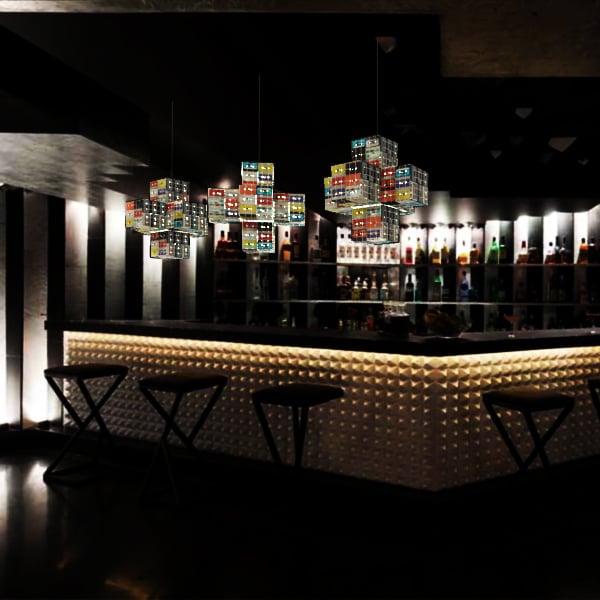 (64 x 60 x 60 cm, 25.2'' x 23.6'' x 23.6'' aprox.)
We continue with the "Cassette is not dead" collection, this time with this XXL pendant lamp made of six modules of cassette lamp shade.
Ideal for large spaces.
Join cassette fever!
Designed by OOO My Design.
Continuamos con la colección "Cassette is not dead", esta vez con esta lámpara de techo XXL hecha de seis módulos de pantallas de cassette.
Ideal para espacios grandes.
Únete a la fiebre del cassette!
Diseñado por OOO My Design.